About this Course
Suzanne's Intention for You
Today, I'm going to give you the basic information that you need to get started creating videos using your cell phone or your laptop computer.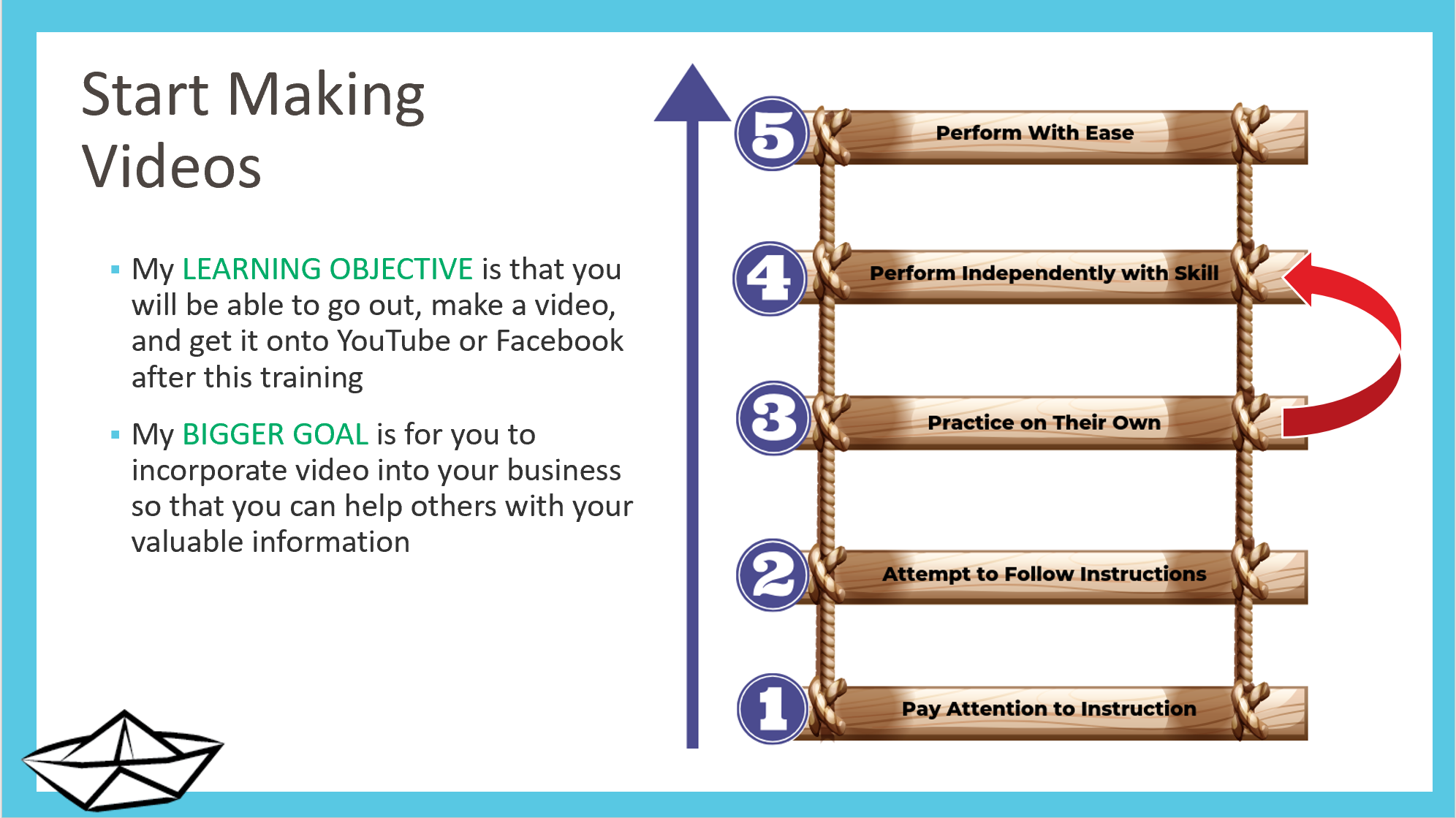 I assume that everyone who is in this class has the ability to pay attention to me, and that you all have the basic skills to record a video on your phone by yourself. You are already practicing recording videos on your own.
After this training, you should be able to move up the learning ladder to trying to make a video on your own with more skill and more polish.
My long term goal for you is to be incorporating video into your work so you can teach others effectively and efficiently.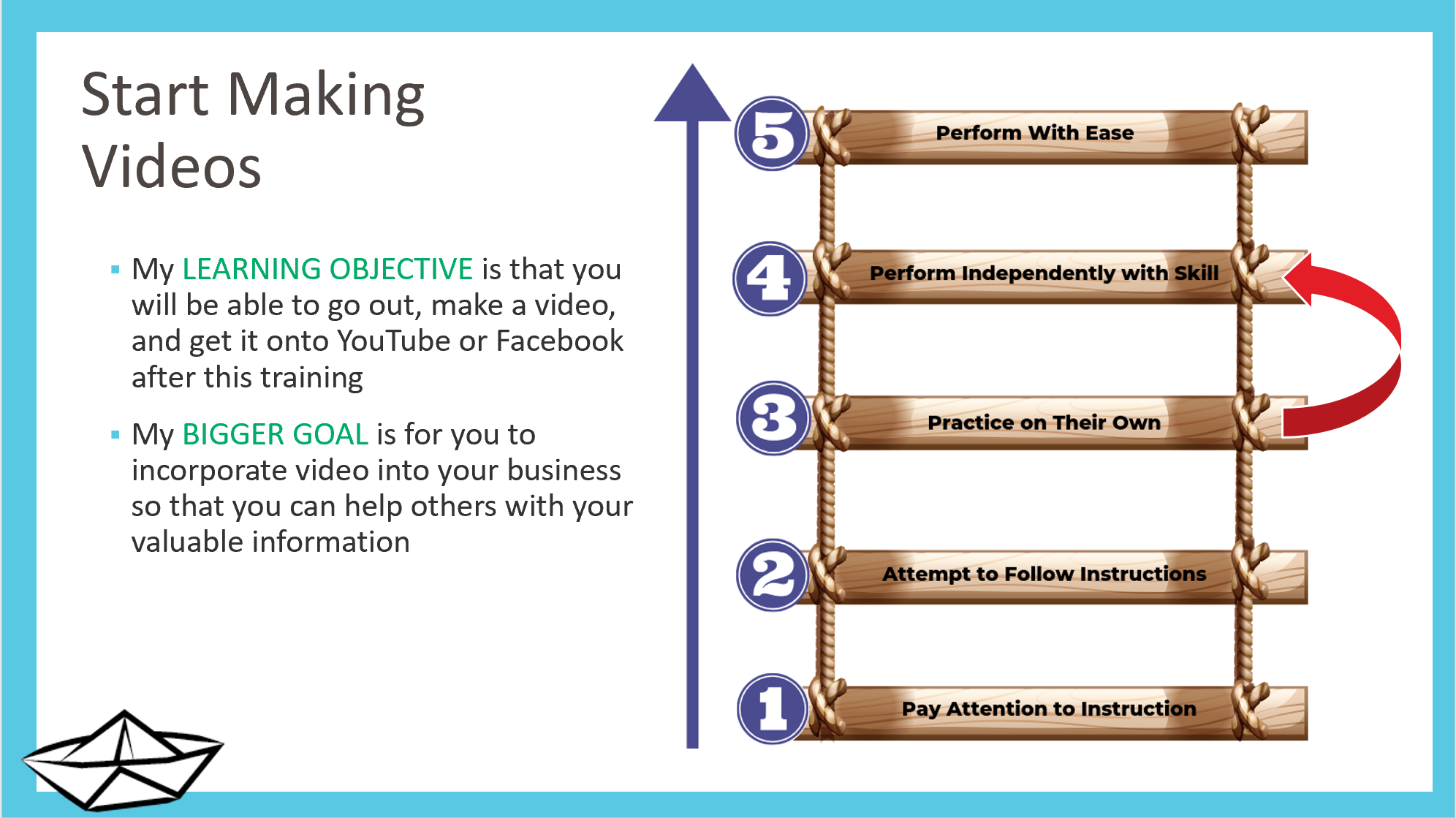 In this course we will be going through 5 steps to create and publish a video.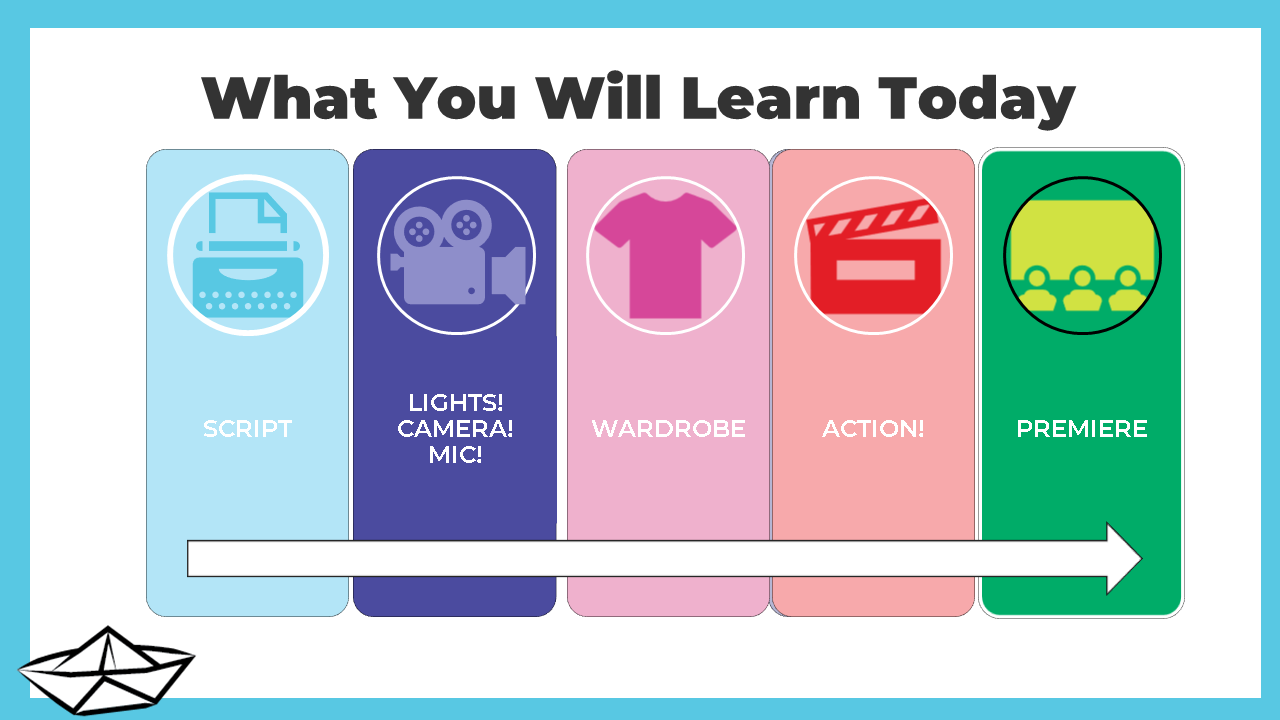 The 5 steps are:
Script: Prepare for what you will teach
Lights! Camera! Microphone!: In this section you will learn about how to set up your equipment so you get great sound and video.
Wardrobe: How to prepare for being the star of your video
Action! Steps to take during recording to get the best sound, audio, and performance
Premiere: How to upload your video to YouTube or Facebook and share it with others.
Let's get started!
Complete and Continue